Urgent Pet Care and Emergency Pet Care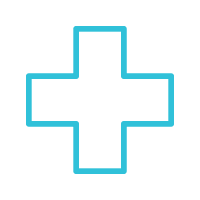 Emergency situations call for urgent pet care. Peak Veterinary Hospital is here for you to handle those urgent situations. Our clinic has the most up to date technologies and an extremely knowledgeable staff. This ensures that we are able to handle most types of emergencies. If your pet requires any type of intensive or specialist care that we are unable to perform, our veterinarians and staff are able to stabilize them and refer you to a critical care specialist or 24-hour emergency hospital, such as S.A.V.E. or the C.A.R.E Centre.
IMPORTANT: Peak Veterinary Hospital is only open for emergencies during their regular business hours. Please call in advance of your visit to ensure that we are open and ready for you when you arrive. Call (403) 904-1100.
Urgent Pet Care and Pet Emergency Preparedness
Peak Veterinary Hospital is readily prepared to diagnose and perform many types of emergency pet surgery. This is largely due to their amazing team and the extensive resources within the clinic. Some of the key technological resources available at Peak are listed below.
Diagnostic Lab
Peak's in-house diagnostic laboratory plays an essential role in our comprehensive approach to preventive medicine, pre-anaesthetic and urgent care cases. Our laboratory is equipped with the latest blood analyzers to provide accurate and timely results on the health of our patients. 
Radiology
Radiographs, or X-rays, are one of the most common and useful diagnostic tools in veterinary medicine. They are utilized to examine your pet's skeleton, lungs, heart, abdomen, teeth and more. Radiographs are also crucial for diagnosing and monitoring many medical and surgical conditions. Peak Veterinary Hospital's state-of-the-art digital X-ray machine provides our veterinarians with high quality diagnostic images.
Pharmacy
For your convenience, Peak has an in-house pharmacy, enabling you to pick up your pet's medications at the time of your visit. So, after a potentially exhaustive day of surgery, you won't have to run more errands to gather pet medications. Please note that like most other hospitals, we are unable to carry every medication. However, we are sure to keep many common and some uncommon medications in stock.
Recent Success Story