"When he took time to help the man up the mountain, lo, he scaled it himself." – Tibetan Proverb
Our Doctors
Dr. Kari Grandoni,
BSc, DVM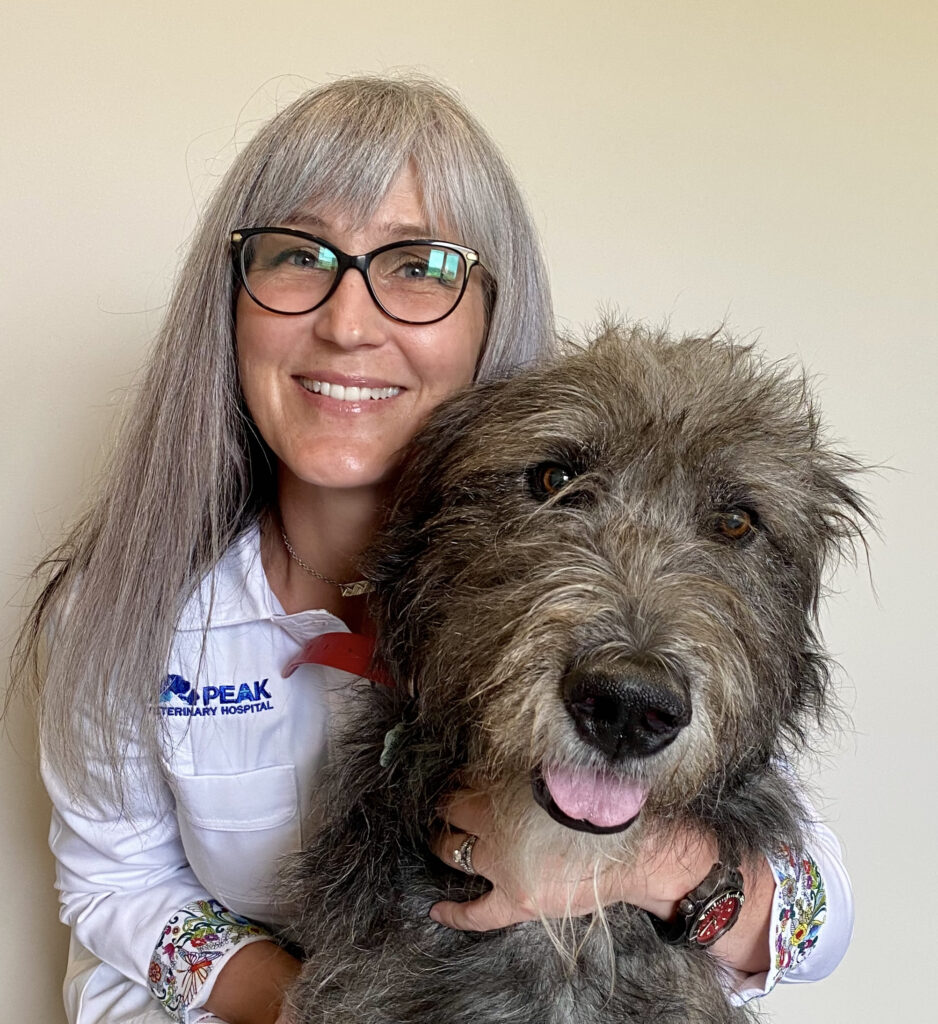 Dr. Grandoni's love of caffeine fueled her transition from school into 21 years of emergency medicine. She thrived in the fast-paced environment with her strong team-focused approach, delivering quality patient care and up-to-date medicine.
After "the kids" forced relocation closer to Castle Mountain to train and compete in Alpine racing, Dr. Grandoni embraced the opportunity to switch gears and dive into both primary care and a medical management role at a busy emergency practice. It was during this time that she met and worked alongside Dr. White, and quickly recognised the complimentary way in which they tackled difficult cases together. The partnership that would form Peak Veterinary Hospital took root.
With a passion for ongoing education, Dr. Grandoni continuously refreshes her skill set. More recently, she became both Fear Free Certified as well as certified as a Cat Friendly Veterinarian, mentoring all of the Peak staff to become advocates for stress free visits. She has a growing interest in rabbits that started 10 years ago with the adoption of her first Flemish Giant. Most rewarding are the relationships Dr. Grandoni makes, working with clients to come up with a medical or surgical care plan that best suits the needs of the patient.
Not surprisingly, Dr. Grandoni lives to ski and enjoys supporting her kids' race club. She recognizes the importance of community and volunteers her time on the Pincher Creek Recreation Advisory Committee and some of the subcommittees that branch out, such as the  local Moon Shadow Run, as well as the Alberta Spay and Neuter Task Force as a surgeon. To pass the summer hours between snowfalls, Dr. Grandoni and her Irish Wolfhound love hiking with any combination of friends and family, and kayaking and windsurfing with her husband Wade and three kids.
Dr. Teri White,
BSc, DVM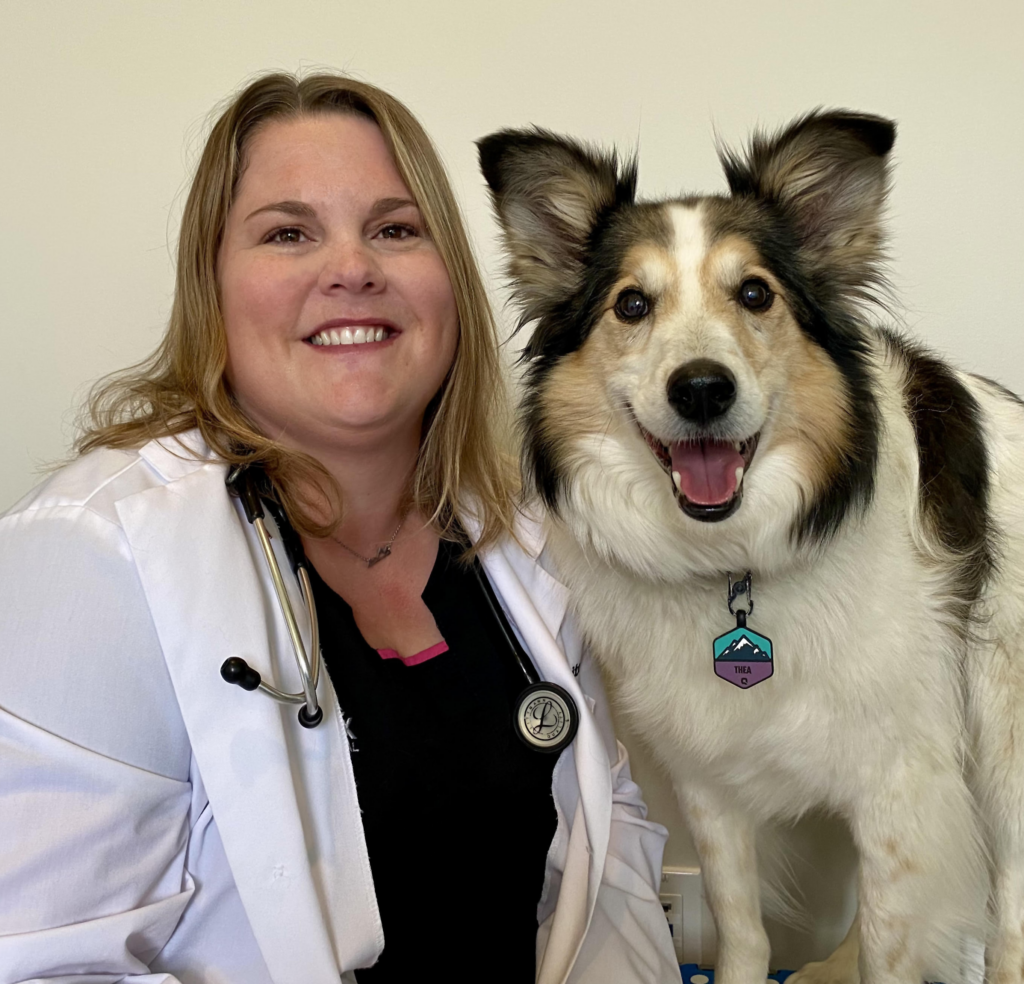 Dr. Teri White has been in the veterinary industry for over a decade, initially as a veterinary technician before returning to school to gain her Doctorate at the Atlantic Veterinary College on Prince Edward Island. While the majority of her experience is in primary care, the last few years Dr. White thrived in emergency medicine where she met Dr. Grandoni. The two of them worked so well together that they coined the nickname "Team Tari" when overcoming challenges. Dr. White is pleased to continue their synergism by launching a privately owned pet hospital with Dr. Grandoni.
To continue providing exceptional care to her patients, Dr. White regularly attends professional conferences and online learning opportunities. Besides the physical wellness of her patients, she believes that the emotional well-being of animals is also essential, leading Dr. White to become an Elite Fear Free Certified professional and a Feline Friendly veterinarian. Dr. White finds deep gratification in volunteer opportunities aimed at helping animals and impoverished communities. She has completed two volunteer projects with World Vets, in Nicaragua and Laos and has been involved in numerous feline trap-neuter-release programs.
In her spare time you probably won't be able to find Dr. White, as she is usually hiking with friends and her fluffy sidekick, Thea. Being from the east coast she is accustomed to the ocean and salty air but has become captivated with the allure of the mountains. When not outside, she is likely relaxing at home with a cup of locally roasted coffee, Thea and her spirited cat, Elouise.
Dr. Jacob Adserballe, 
DVM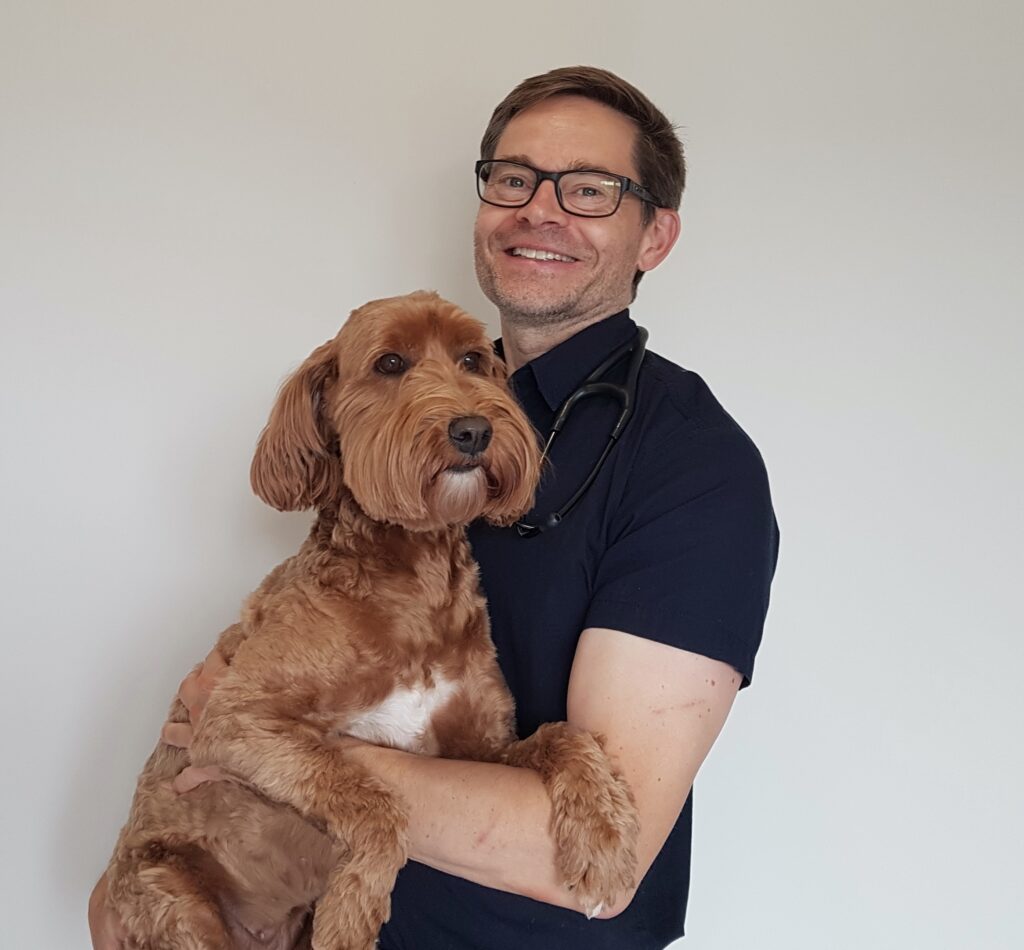 Dr. Jacob Adserballe has a business administration degree and has had extensive veterinary business management and leadership experience before completing his DVM degree at WCVM in 2002. Dr. Adserballe has played an integral part in opening and growing a few vet practices.
He has been an active member in the vet community and has served on ABVMA Companion Animal Advisory, Registration Committee and Investigations.
He is driven and is passionate about providing a program that gives his fellow veterinarians the ability to offer the best service possible. Jacob is married with two sons and two dogs, whom he loves spending time with, especially outdoors.
OUR Support Staff
Delainey Brady
Registered Veterinary Technician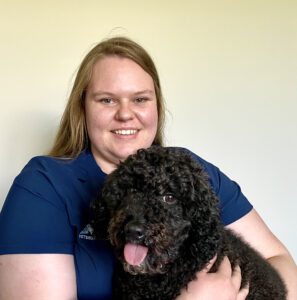 Delainey Brady completed her Registered Veterinary Technician Degree at Northern College in Ontario in 2019 and made the move to Alberta. She dove right into emergency medicine, alongside both Drs. White and Grandoni, and immediately her team spirit, empathy for clients and pets and fierce work ethic were valued. We are thrilled that Delainey is bringing her strengths to Peak Veterinary Hospital.
Scout, her energetic poodle, is her side kick on her outdoor adventures and hikes. She loves to spend time with her friends and her cat Finch, named after the novel "To Kill A Mockingbird".
Shannon Isaac
Registered Veterinary Technician and Veterinary Medical Receptionist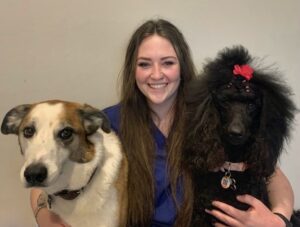 Shannon brings strength to the Peak Team in so many ways. She graduated with distinction from Olds College, completing both the Veterinary Medical Receptionist and Animal Health Technology programs, knowledge she uses on the busiest of days keeping Peak Veterinary Hospital moving forward. Shannon enjoys working with the clients at all levels and prides herself on exceptional communication skills.  
Shannon is passionate when it comes to small animal dentistry, driven to know more through ongoing education and classes. She has extensive knowledge of dental anatomy, radiology, as well as tips and tricks for Owner's to keep their pet's teeth pearly and white. 
Shannon also enjoys grooming and has a beautiful Standard Poodle, Faith, that sports the most amazing haircuts and top knots. Along with her Hangin' Tree Cowdog Jack, Shannon spends her time riding her horse and competing in the cutting horse world.
Tianna Weatherbee
Technician Assistant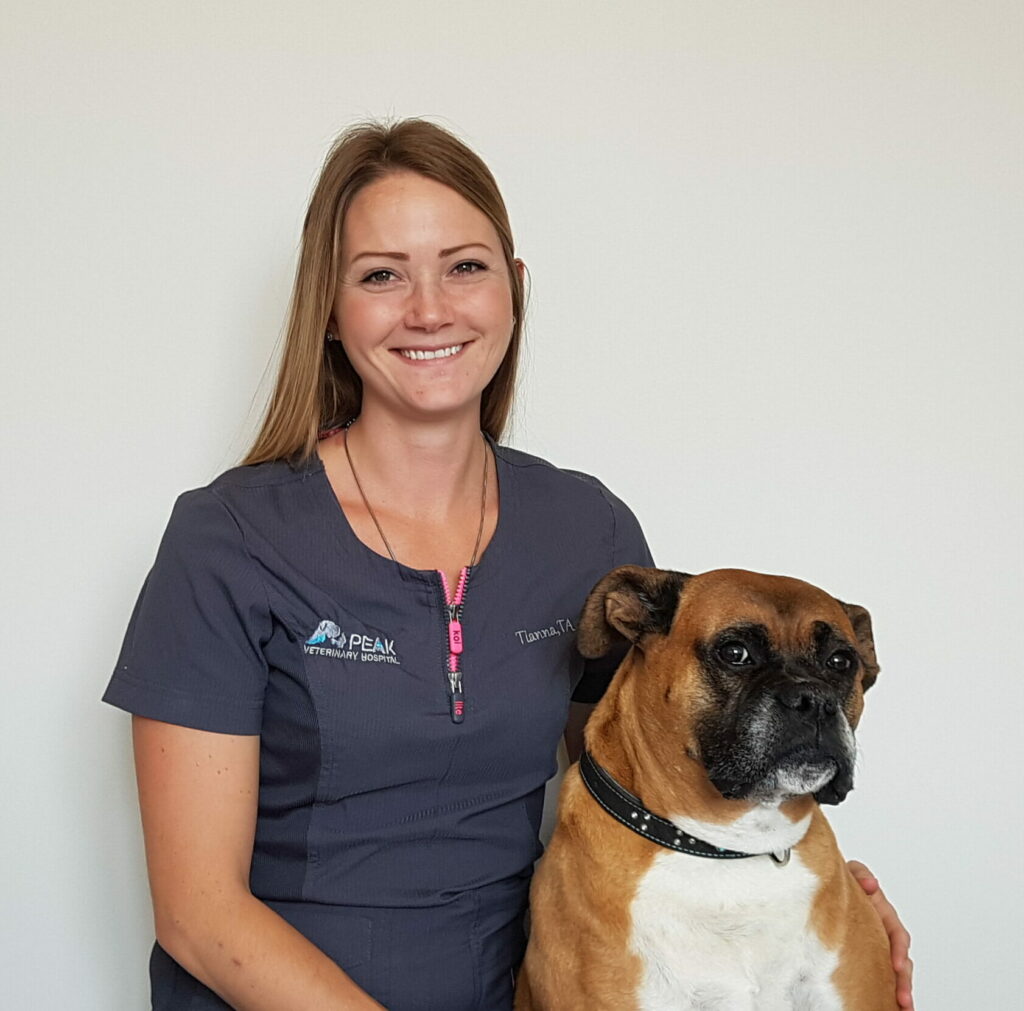 Tianna Weatherbee was first introduced to veterinary medicine almost 8 years ago, making the move to the Pincher Creek area and accepting a position as a technician assistant. Instantly she embraced and thrived in the busy environment and rapidly expanded her skillset.
What drove her to get back into the field after a few years working elsewhere was her desire to work in an environment that she loves, and Peak was thrilled to add her to the team. Tianna chose Peak Veterinary Hospital because of the quality of care that the clinic offers their patients and the progressive medical care that they uphold their standards to. Tianna loves being able to help patients through their appointments, and particularly enjoys seeing treatment plans come together. She is always eager to learn and expand her knowledge wherever she can.
Tianna lives on an acreage with her loving husband and wild little boy. When she is not chasing after her son, doing chores or adding to her extensive flock of chickens, she is an avid horseback rider. In the down time the cooler winters provide, she enjoys baking and woodworking as well as any other hands-on projects that she puts her mind to.
CTA
Book your consultation, treatment, or therapy visit with us today!
Review Us
If you are pleased with your visit to Peak, we would really appreciate a few minutes of your time for a review.